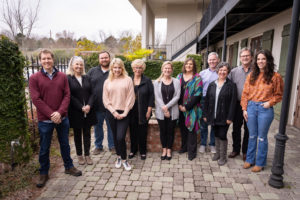 The Shepherd's Staff Counseling Center is a non-profit, non-denominational, professional counseling organization committed to realizing hope through empowerment, restoration, & growth.  Founded in 1981, The Shepherd's Staff is dedicated to spiritual ideals, although we are not affiliated with any particular faith community.
The therapists of The Shepherd's Staff include Licensed Professional Counselors, Licensed Marriage & Family Therapists, a Licensed Professional Art Therapist, and a Licensed Social Worker. Together they share over 170 years combined professional experience.  Therapists have extensive clinical experience in individual, marital, and family therapy and adhere to the highest professional and ethical standards. An ongoing commitment to innovative clinical training and professional development is a high priority for The Shepherd's Staff therapists, allowing them to remain at the forefront of clinical practice.
Our hope with this blog is to share with you our collective experiences and wisdom.