The Shepherd's Staff is a 501c3 non-profit organization. This sets us apart from many other counseling groups in that we are not sustained by a parent company, state funded organization or grants. All the administrative, marketing and financial responsibilities are met by our group of therapists, with a board of directors who meet quarterly to supervise, advise and provide constructive feedback.
If you would like to make a tax-deductible donation to The Shepherd's Staff there are several ways to do so.
1. Paypal/Credit Card- Click on this donate button in order to provide a donation through Paypal with your credit or debit card.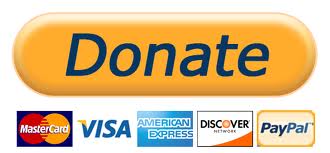 2. Check – Send a check with the memo 'donation' to us at 200 Park Circle Dr. Suite 1, Flowood MS 39232
3. Cash – Come by our office during regular business hours and speak with our office manager to make your donation in cash.
You will receive a receipt of your donation to file with taxes through any of the above methods.
Why donate? Playroom Renovation, Fall 2014
We are currently in the process of a $2,000 renovation to our playroom. Play therapy has been proven through research to be one of the most effective tools for treating various problematic symptoms in children. For more information about the importance of play therapy please visit our earlier post here.  It is our desire to update our room in order to make it more accessible, efficient and effective for treatment provided through play therapy. Included in these updates will be specialized play therapy shelving, a new sandbox, seating appropriate for small children, updated figures and toys to better serve a more culturally and age diverse clientele, and a wider range of art tools and supplies.
Our goal is to have this room completely renovated by the end of December 2014. Any and all help is appreciated!
If you have further questions or would like more information about what you are donating to please contact us below.
[contact-form to='brandenhenry@yahoo.com' subject='PlayRoom Donation'][contact-field label='Name' type='name' required='1'/][contact-field label='Email' type='email' required='1'/][contact-field label='Comment' type='textarea' required='1'/][/contact-form]